Newport Mesa Pony Club

Our  Mission:
The United States Pony Clubs, Inc., develops character,
leadership, confidence and a sense of community in youth
through a program that teaches the care of horses and ponies,
riding and mounted sports.
Our Core Values:
Horsemanship with respect to healthcare, nutrition, stable management, handling and riding a mount safely, correctly and with confidence
Organized teamwork including cooperation, communication, responsibility, leadership,
mentoring, teaching and fostering a supportive yet competitive environment
Respect for the horse and self through horsemanship; for land through land conservation; and for others through service and teamwork
Service by providing an opportunity for members, parents, and others to support the Pony Club program
locally, regionally and nationally through volunteerism
Education at an individual pace to achieve personal goals and expand knowledge through teaching others
**********************
Click Here: Pony Club is the BEST Video
United States Pony Club Press Release about Newport Mesa Pony Club
Web site:  www.usponyclub.org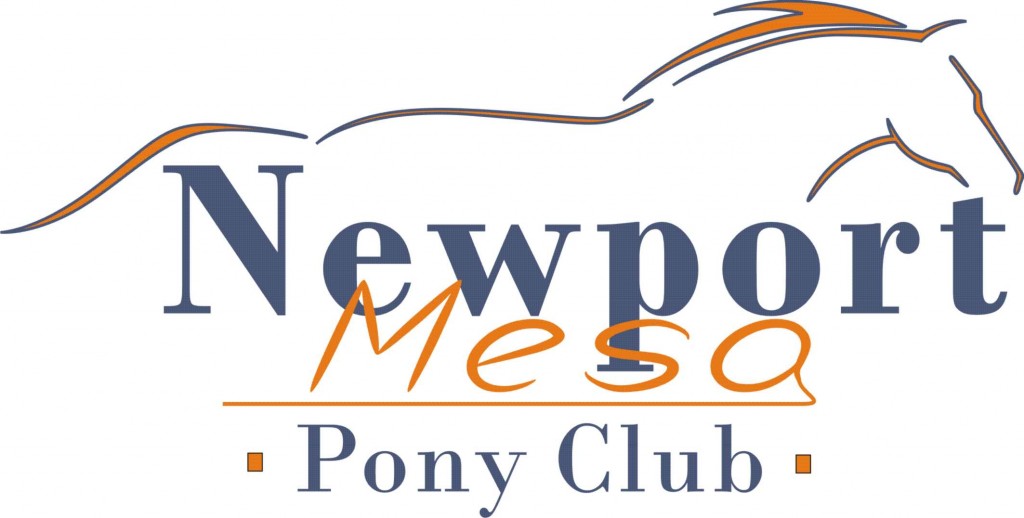 Newport Mesa Pony Club is a friendly fun place for kids, teens and young adults to learn about horses and horseback riding.  We train out of the Orange County Fairground Equestrian Center, 905 Arlington Ave., Costa Mesa, Ca. 92626.  Our mounted lessons are on Mondays and horsemanship classes on the weekends.
Location: Orange County Fairgrounds Equestrian Center, 905 Arlington Ave., Costa Mesa, Ca. 92626.  Gate 9, pull up to gate and it will open.  Park on right.  Walk to Barn J and K.
For Information Call: Lisa Sabo 949-244-8615    lisa@saboeventing.com